We offer the following Printer Repair services:
YOUR PLACE OF BUSINESS SERVICE OF LASER PRINTERS
IN-HOME SERVICE OF LASER PRINTERS
Specializing in Laser Printer Repair, Parts & Sales.
Contact us for pricing on OEM toners and other consumables (i.e., drums, transfer belts, photo conductors, rollers).
We sell ZERO WASTE after market toners with a 2 year warranty. Zero Waste Cartridge line gives you dependable output, at a lower cost than other high-end remanufactured cartridges. SEE BELOW:
100% PRODUCT WARRANTY
Zero Waste Cartridge guarantees that all of our laser toner cartridges are free of manufacturing defects in material and workmanship for a period of 2 years from the date of shipment. Zero Waste Cartridge laser toner cartridges used under normal conditions will not cause harm
to your printer nor will they void new printer warranties. This warranty is exclusive, and in lieu of all other warranties, expressed or implied, including warranties of merchantability and fitness for a particular purpose.
If a defect in any Zero Waste Cartridge product is found to be the sole cause of damage to any equipment, we will reimburse the customer for a complete repair.
CHECK OUT OUR PRICING ON OEN and ZERO WASTE TONERS
We offer repair services for the printers below: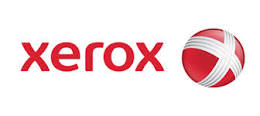 We offer warranty repair services for the printers below: